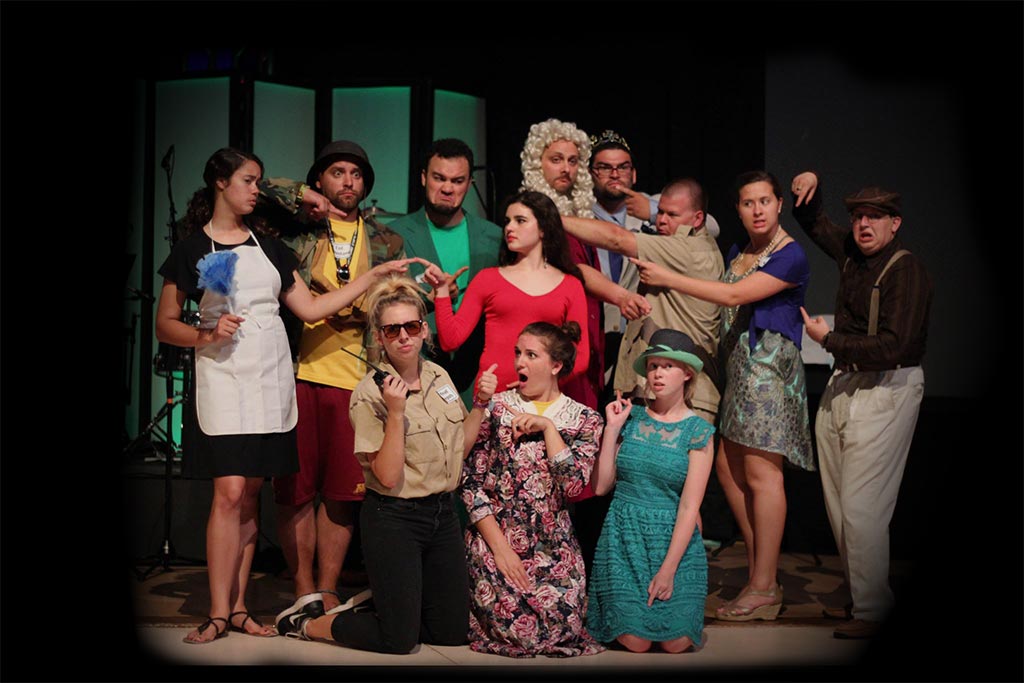 LIVE CLUE
Summer Festival Camp Online Who-dunnit!
Every three years since 2006, the Summer Festival Camp Team has hosted a version of Real Life Clue. During this game, participants interact with characters from the classic board game who have come to life to solve a mystery. This year the Summer Festival Camp Team will host an online version of Real Life Clue and open it up to anyone who wants to play.
Gather a team of 3-8 people and compete for great prizes. The game will be played via Zoom with your whole team, either at one location or in different places.
Youth Leaders – this is a perfect one-off event to do something fun with a group of your youth. Summer Festival Alumni – reconnect with a night of fun and laughs. Future campers get a preview of camp. No prior Summer Festival Camp experience required.
The event will be on July 12th, 8-9 pm. The game will take about 50 minutes to play, and after a brief spiritual thought, we will reveal the answer and award prizes.