Two different ways that Summer Festival Camp is serving teenagers this summer: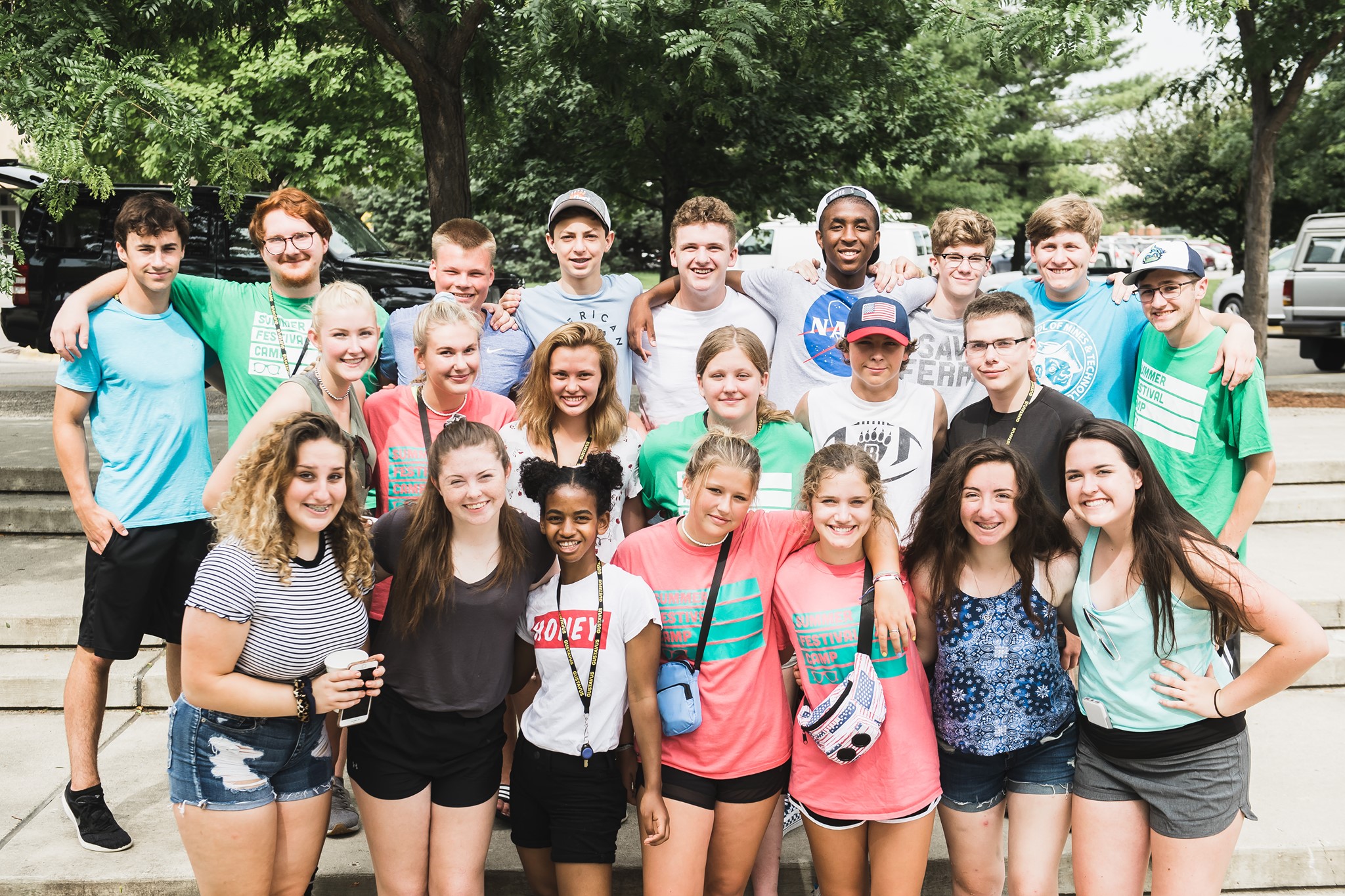 Four Online Summer Festival Youth Services with Four Online Fun Activities 
Each of these online youth services will feature games, skits, music, a speaker, and a break for small group time. After small group time, there will be a fun online event aimed to help build community and trust for your small group. We will strive to make these unique, interactive, and valuable experiences.  We think the ideal way to participate in this is to organize virtual or real watch parties with your group.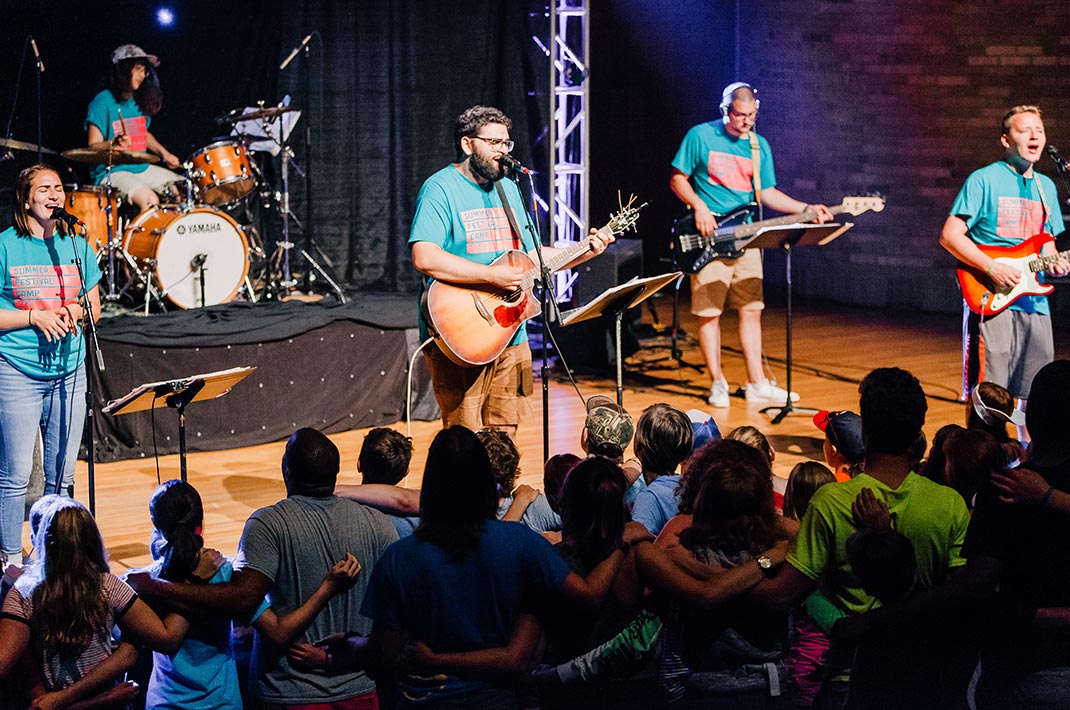 The 'Summer Festival World Tour' Day Camp Event at Local Churches
For interested groups, we will host a day camp at your location this Summer. We'll pack as much fun, friends, and faith as we can into 8-12 hours. Many factors influence our ability to make this happen, but we're scheduling the events now, with a super flexible cancellation / reschedule policy. 
How do I sign my group up?
I want to explore this more, but I have a few questions!
Can our group do both?
 For sure! Each of the online clubs will feature unique content which will also differ from the in-person event.
Our group is small, but we want to participate?
No problem. Let's talk! We may still be able to make it work with a small team or there might be great opportunities for your group to join with another church. Contact us.
What if I don't have a group, but I want to participate?
How much are either of these events going cost?
Four Summer Festival Clubs Online + Four Online Fun Activities: Free. We hope it's one of the best deals in town and that free online relational-focused programing will be helpful to your ministry this summer. 
Summer Festival Camp World Tour Day Camp Event at Local Church: TBD. Between $300 and $1000. We will have scholarships available for any church that wants to participate but doesn't have the funds. We're working on being able to apply this fee toward 2021 Summer Festival Camp as a deposit. 
What are you doing to keep teenagers safe for "Summer Festival World Tour" Day Camp Events?
Will there be a way for students to attend 'World Tour Day Camp' events digitally?
Yes. We want to make students who are not comfortable meeting in person yet a part of the community. Not everything will translate perfectly, but we'll invite them to the clubs and small groups.
What kind of online fun events are you doing after the services?
We want to create online events that are fun, memorable, and help create a sense of community for small groups outside of small group time. We haven't picked one yet, but we are dreaming up a few options that might be feasible. 
Here are some of our working ideas:
Night game where you control a staff avatar 

Online Quest 

Trivia / Gameshow 

Online – Clue / Escape Room 

 

Improv Night 

Secret Role Game 

Online Dance Party
What does a sample schedule for the 'World Tour Day Camp' Look like?
This is for sure a work in progress and we'll work with you to fit your time constraints. A sample schedule may look like: 
9:00 – Check-In

09:15 – Games

10:30 – Club

11:45 – Small Groups

12:30 – Lunch

01:00 – Field Games

03:00 – Club

04:00 – Small Groups

04:45 – Free Time

05:00 – Dinner

06:00 – Club

07:30 – Small group

08:00 – Headphone Dance / All-Church Drive-In Movie 

09:00 – End the Night
What's the cancelation policy on the 'World Tour Day Camp'?
If either party needs to cancel the event at any time before or during the event, they can do so. 
Let's treat each other well and realize we are living through a pandemic.
How do I volunteer to help put this on?
What will volunteer staff roles look like this summer?
Great Question. TBD very soon. We know we'll need help. We're zoning in on the "how." Stay tuned. 
When and what time is online club?
TBD. Right now we're considering Monday, Wednesday, and Thursday nights after the 4th of July. We are also considering 8pm – 10pm or 7 pm – 9pm. If you have an opinion we'd love to hear it. Contact us. 
Is the Student Leadership Camp happening?
Where can I find online club?
What are the guiding principles this summer?
Serving local churches/ministries and the teenagers they shepherd
Offering high-caliber relational ministry programming that effectively shares the Gospel with teenagers
The physical and spiritual health of those who participate in a Summer Festival Camp Event.
Following the recommendations of the CDC, the MDH, and the WHO
In addition to Summer Festival Camp's Core Values. 
1. Sharing the Gospel of Jesus Christ with teens
2. Valuing a relational ministry model
3. Being multi-denominational
4. Celebrating fun, humor, and creativity
What is your anti-racism policy?
How can I contribute financially to make this happen?