2021 Summer Festival Dates
Highschool: July 11-14
Middle School: July 18-21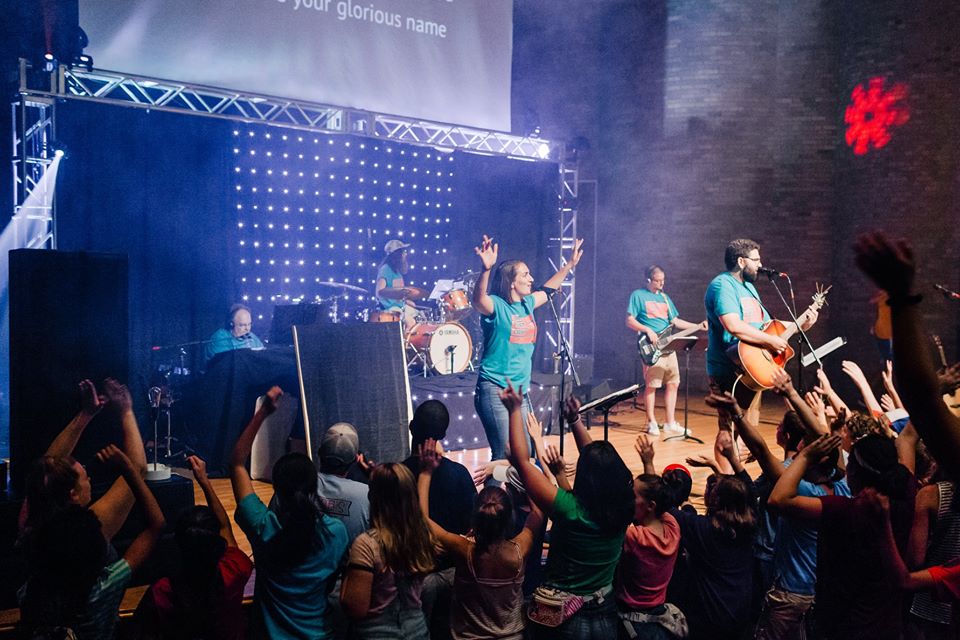 Summer Festival Camp Reunion 2020
When and Where?
August 16th, 6:30 – 8:00. St. Pat's Edina parking lot or streaming at http://live.summerfestivalcamp.com/
Cost: Free
What kind of programming will be there?
The Summer Festival Band will lead music, the SFC Program Team will lead games and try to get us to laugh. One of Summer Festival's Favorite Speakers, Cesar Castillejos, will share a message.
How will it be broadcast? 
At the live event — Sit in your car and turn on your radio or bring a lawn chair and use the wireless Silent Disco Headphones to listen.
Online — We'll be broadcasting to http://live.summerfestivalcamp.com/ and to Facebook.
How are you keeping folks safe at the live event part?
The event is outside // in cars

Social distanctancing will be enforced

Masks will be encouraged

Lots of hand sanitizer
What about Restrooms?
The church has restrooms. This will be the only reason, anyone will go inside and a mask will be required (We'll have a few extras on-site, just in case someone forgets their mask) 
What if it Rains?
We're still deciding if we'd just stream the event online or if we'd reschedule. Both are being considered. If it looks like inclimate weather, we'll post our plans on the Facebook event and the https://summerfestivalcamp.com homepage.